Music is an important part of our lives, and it can also be a significant aspect of our travel experiences. Summer festivals may be dwindling but that doesn't mean there is no reason to begin planning for the next holiday around music. Here, we look at the eight must-visit places in the world for every music lover, from bucket list venues and music-themed attractions to the most iconic festivals.
Bucket list venues
Red Rocks Park and Amphitheatre, Colorado
On the outskirts of Denver at 6,450 feet above sea level, Red Rocks Park and Amphitheatre is a geological marvel, located at a unique point where the Great Plains meet the Rocky Mountains. It is the only naturally occurring, acoustically perfect amphitheatre in the world. Since its grand opening as a venue in 1941, Red Rocks has attracted numerous big-name musicians including The Beatles, Bruce Springsteen, Stevie Wonder and Diana Ross. In addition to concerts and festivals, Red Rocks hosts yoga classes and film screenings in the summer months.
Whisky a Go Go, Los Angeles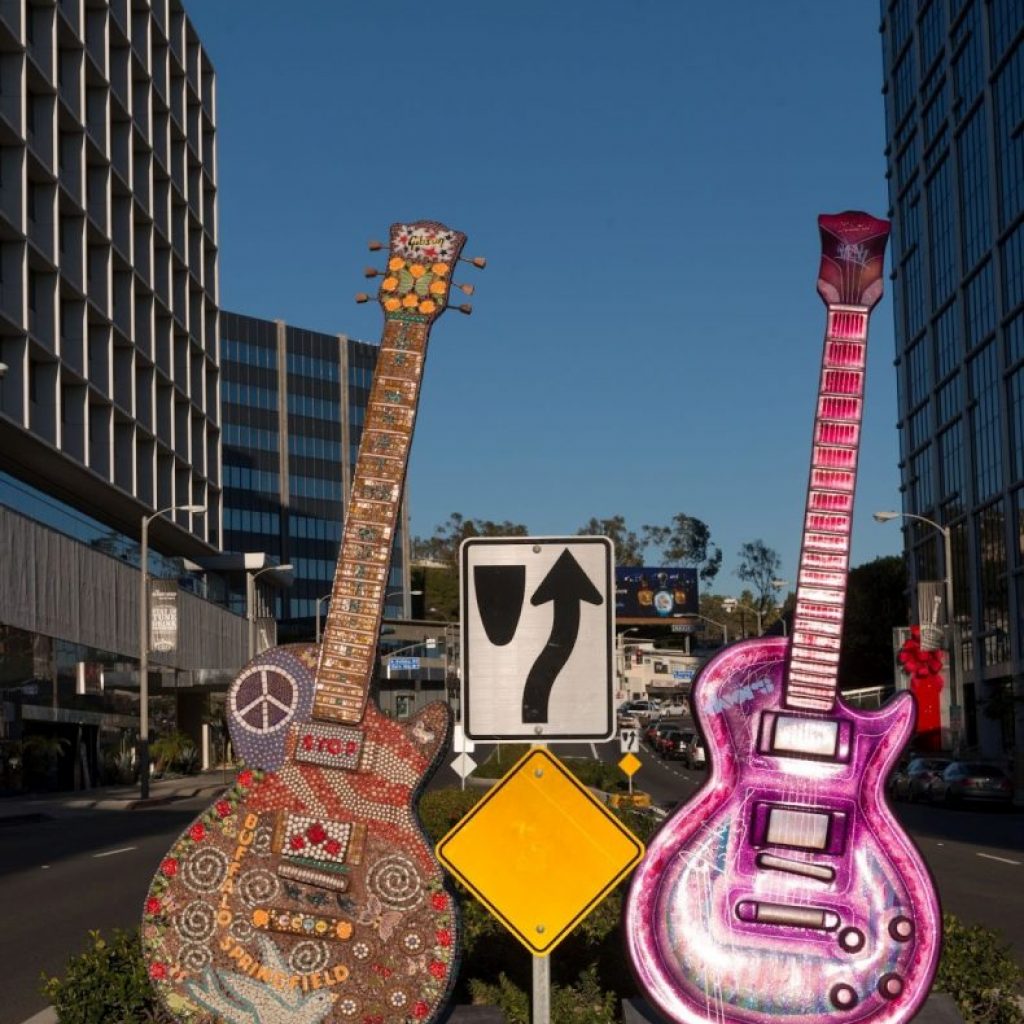 As long as there has been a Los Angeles rock scene, there has been the Whisky A Go-Go. It is one of the world's most iconic music venues and ever since it opened on the Sunset Strip in 1964, it has played host to rock 'n' roll's most important bands, from the Doors, Janis Joplin and Led Zeppelin to today's up and coming new artists.
Music-themed attractions
Museum of Pop Culture, Seattle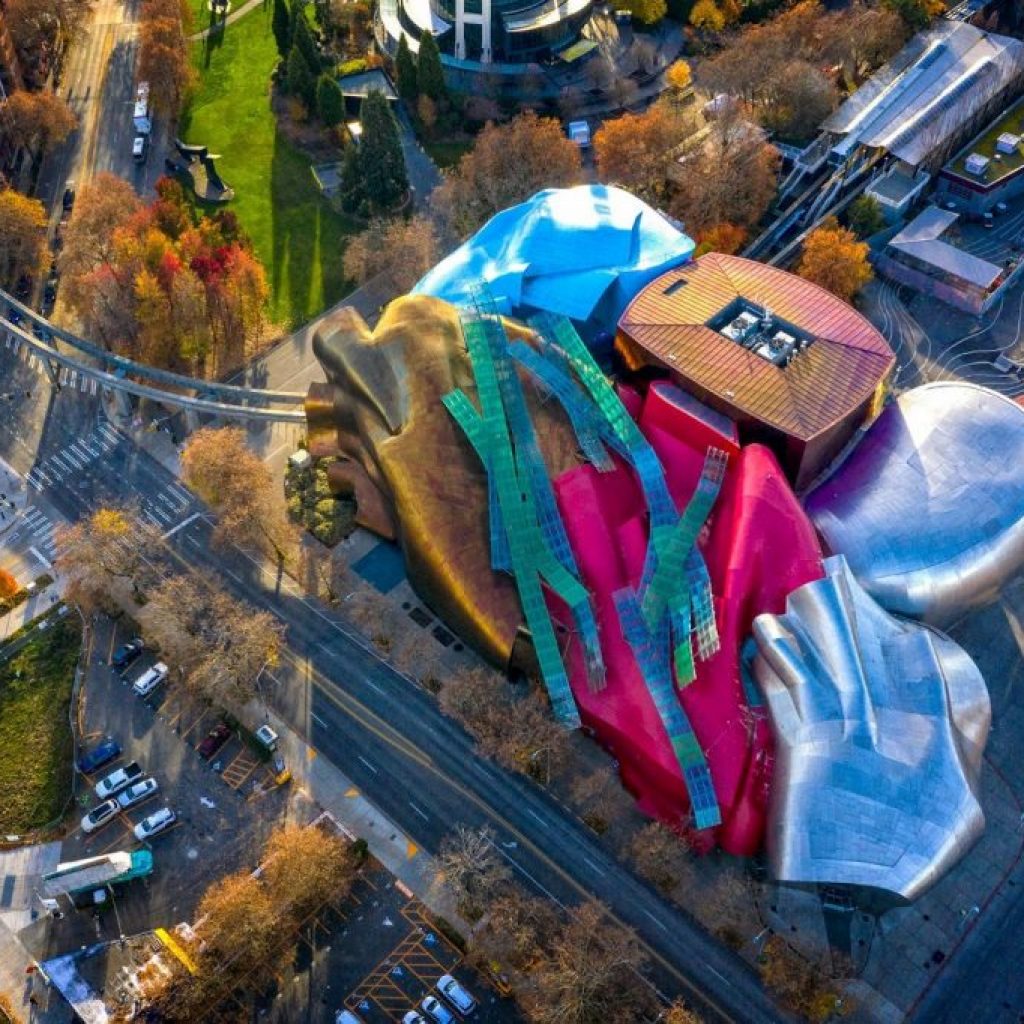 As the birthplace of Nirvana, Pearl Jam and Jimi Hendrix to name a few, Seattle's music heritage is world-renowned. Nowhere is the music scene better celebrated than at the Museum of Pop Culture (MOPOP). Designed by Frank Gehry, the eccentric, colourful building is said to represent the energy and fluidity of music, and is best appreciated from the top of the Space Needle. Inside, there are permanent exhibitions on the aforementioned musicians, a guitar gallery displaying instruments by artists such as Slash and Dave Grohl, and a sound lab where visitors can make their own music.
Iconic music festivals
Yosemite Jazz Train, Yosemite Mariposa County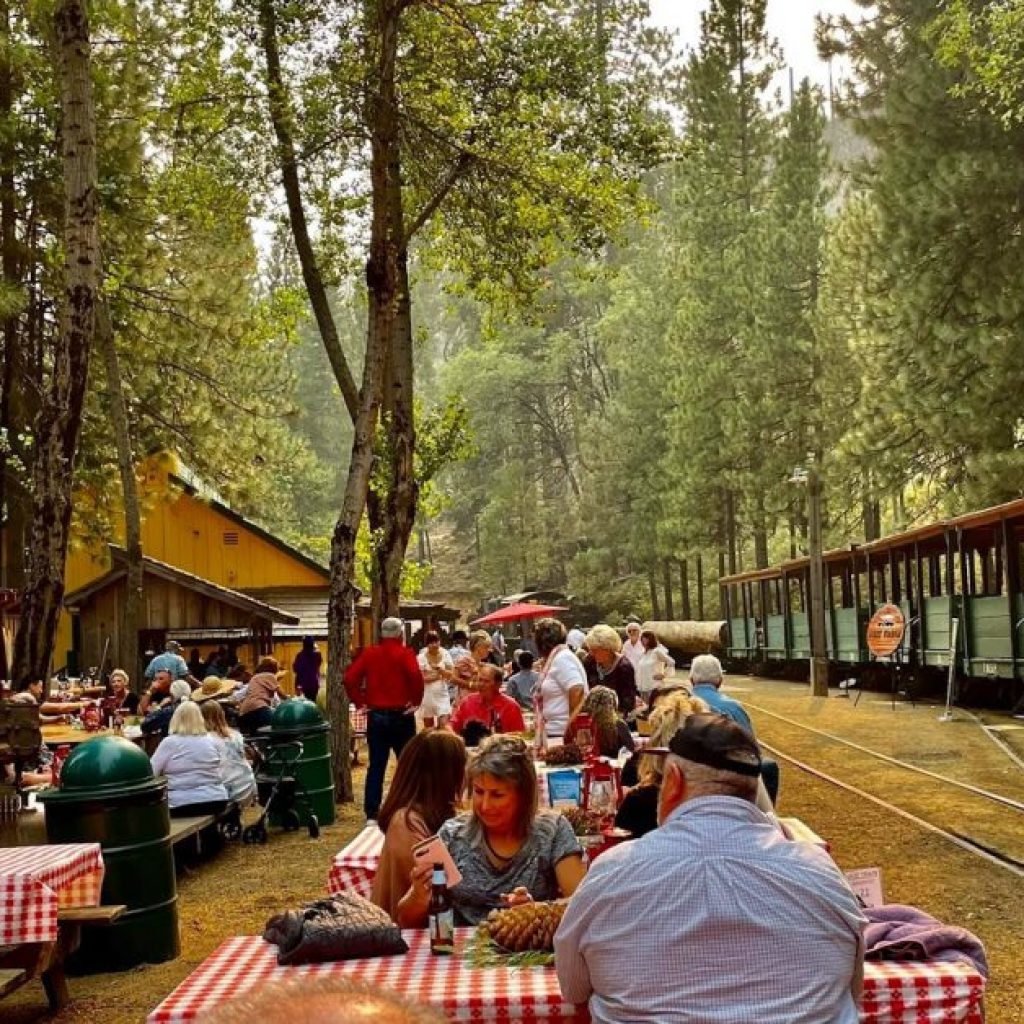 The Sugar Pine Railroad is currently hosting the Yosemite Jazz Train events where Grammy award nominated artists perform live music. These events have been taking place on select Sundays at 3pm since May and are continuing through to October. Guests can experience intimate performances with headline artists including; acoustic guitarist Pete White playing next on 25 September, trumpeter, composer and producer Rick Braun playing on 2 October and guitarist Steve Oliver and keyboardist, composer and producer Brian Simpson together playing on 9 October. Tickets are £103 for adults and £62 for children.
Aftershock Festival, Sacramento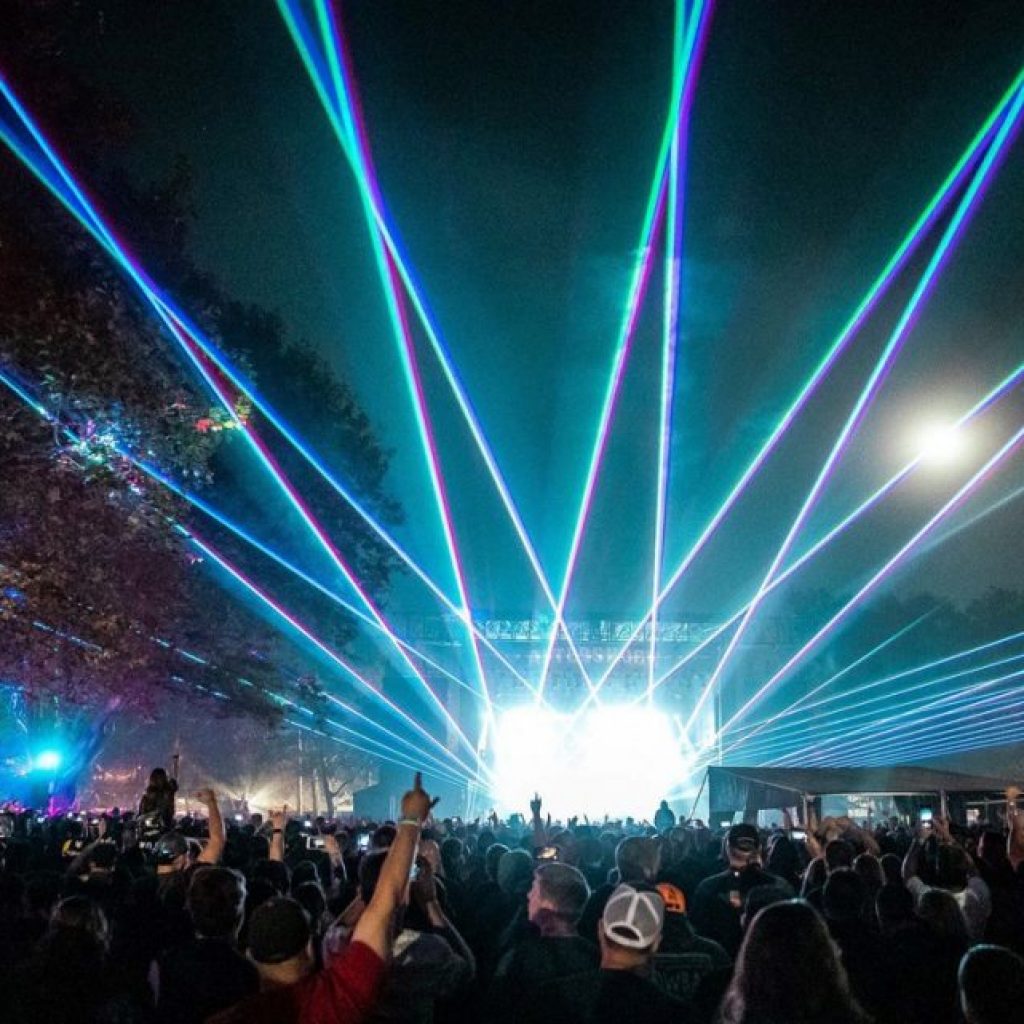 Aftershock Festival is the West Coast's largest hard-rock festival, drawing music fans from around the world. Aftershock will bring top metal bands to Discovery Park for four days this Autumn taking place from 6-9 October 2022, with headliners including Slipknot, My Chemical Romance, Kiss, Muse, Rob Zombie and more. Tickets from £140. Sacramento
Stagecoach Country Music Festival 2023, Greater Palm Springs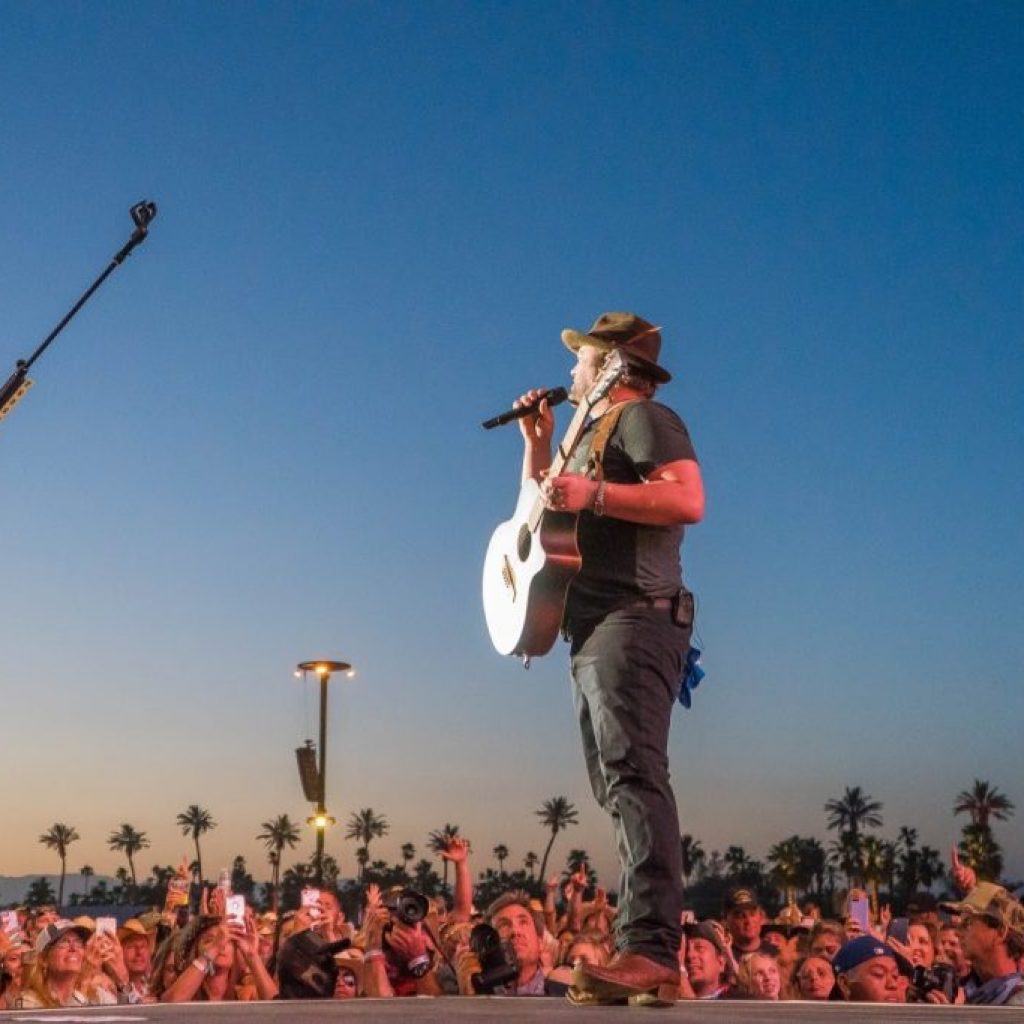 California's Country music festival, Stagecoach, brings country music and the culture that comes with it to the world. Set in the iconic location of Empire Polo Club, Indio, the grounds are surrounded by towering palm trees and the valley's storied mountains. Some of the biggest names in country music and the up-and-coming stars take to the stage each summer, with the line-up previously hosting the likes of Shania Twain and Tim McGraw. On the grounds of the festival, find celebrity chef demos, honky tonk dance lessons, clothing marketplaces, and an amusement park, to become completely immersed in the county experience. Returning 28 – 30 April 2023. Greater Palm Springs
Outloud Music Festival – WEHO Pride, West Hollywood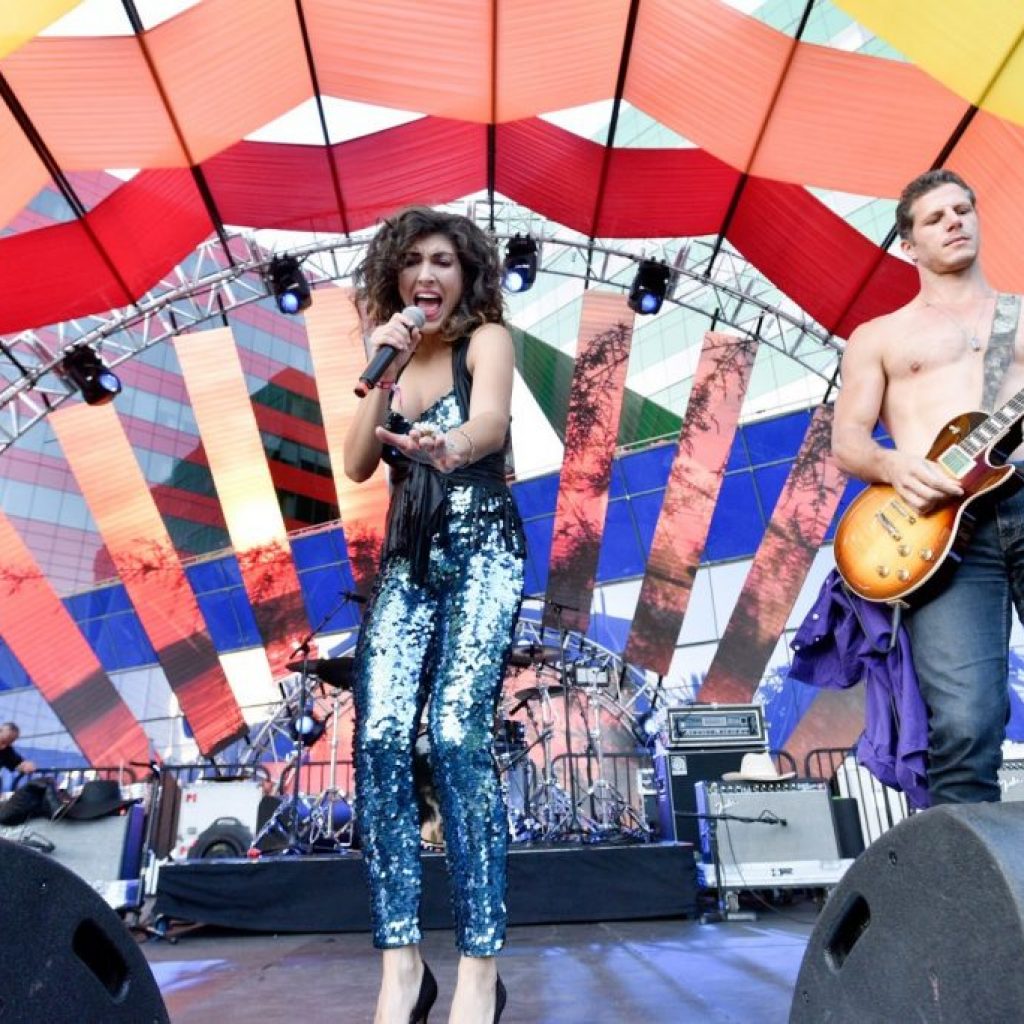 Kicking off the Pride celebrations, Outloud Music Festival is an award-winning three-day event promoting love, inclusivity and acceptance. Taking place in West Hollywood's park each summer since 2020, the festival is a high-energy concert to profile and celebrate LGBTQ+ artists. Tourists can enjoy the burst into Pride month with exciting performances on the main stage from world-class and up-and-coming artists, with last year's line-up including Jessie J, Years & Years and Madison Beer. Elsewhere in the park, there will be artist interviews streamed live with Twitch, as well as plenty of options for street food in the beer and cocktail gardens. 2023 dates TBA.
Fuji Rock Festival, Japan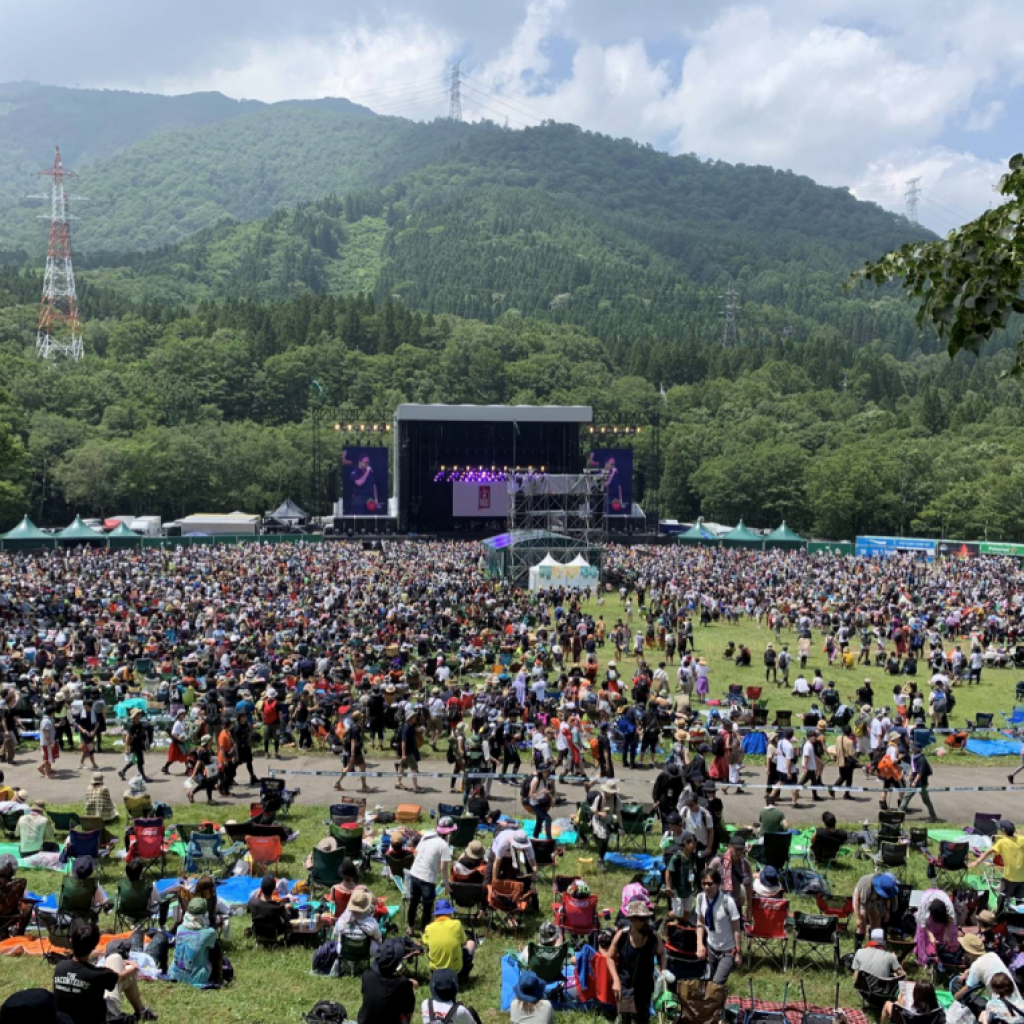 One of the most well-established and widely-known music festivals in Japan, Fuji Rock Festival is a three-day summer time event featuring international artists from all genres (despite the 'rock' in the title). Previous acts include The Chemical Brothers, Red Hot Chilli Peppers and Morrissey. Located in the great outdoors of Naeba Ski Resort in Niigata and encircled by popular ski mountains, the festival attracts over 100,000 visitors per year and offers numerous package deals with local hotels. 2023 dates TBA. Japan