According to tour operators and travel agents in the US and Europe, Japan has become the hottest honeymoon destination in 2023.
Since borders reopened in October 2022, post coronavirus closures, visitor numbers have nearly reached pre-pandemic levels with more than 2.3 million overseas arrivals in July alone, reported the Japan National Tourism Organization (JNTO). That's impressively close to the 2.9 million who visited in the same month of 2019, which was a record-breaking year for Japanese tourism.
"While there will always be couples who prefer to spend their full honeymoon lounging on the beach or by the pool, we're seeing that more and more pairs want to experience local culture, try new activities, and be active for at least part of their trip.", says Gabriella Rello Duffy, Editorial Director Of Brides.
In addition to the temples, sushi, and soba noodles, Japan's wellness, culture, nature, arts, and everything in between are attracting visitors.
Having fallen in love with almost everything about Japan after several visits some years ago, including one unforgettable trip as a tourism development consultant for JNTO and Japan Airlines to develop what was named "The Backroads of Japan" program, my round-the-world honeymoon included Japan. My wife loved it!
The same itinerary would work well today, Tokyo (3 nights) – Mount Fuji – Nagoya – Kyoto (2 nights) – Takayama (1 night) – Kanazawa (1 night), which provides the must-visit major cities, plus rural Japan.   This includes the must-visit temples, and taking the bullet train in between.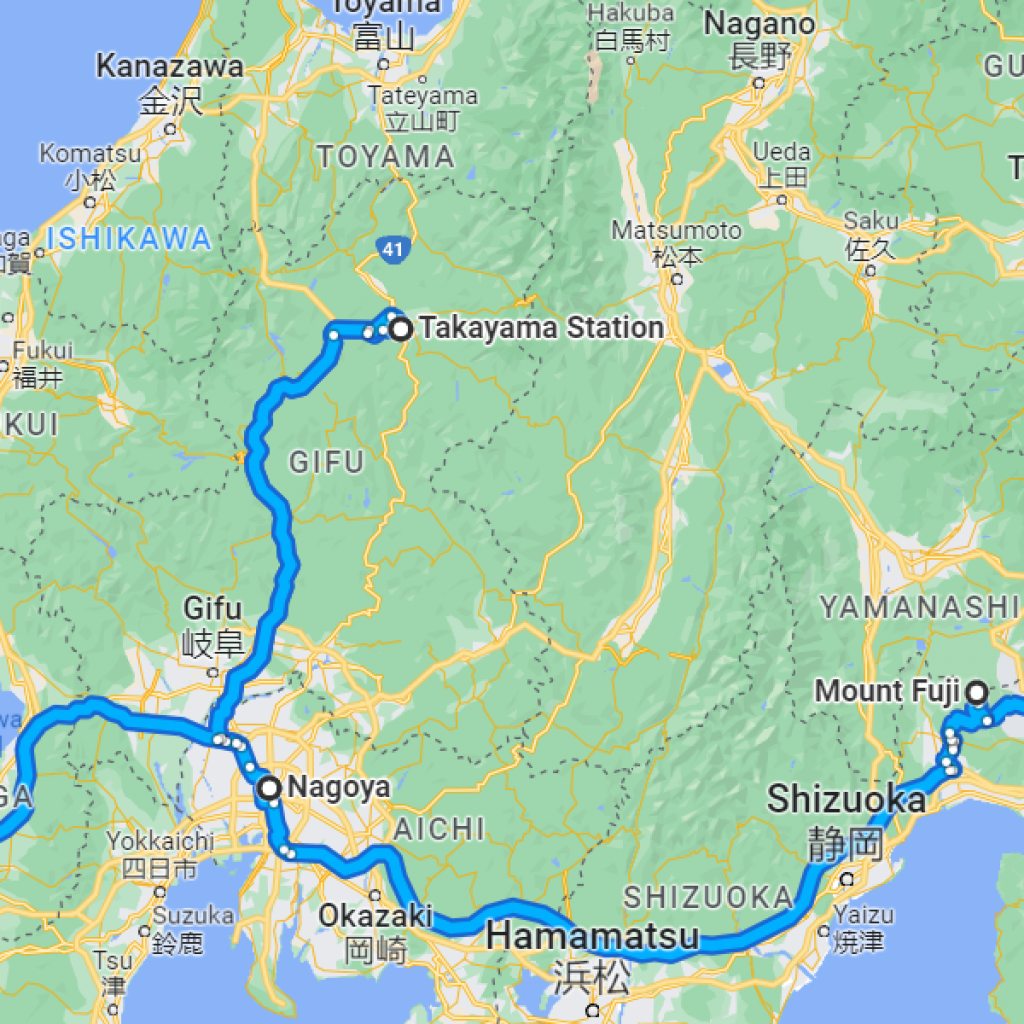 Don't worry about budget, as three to five-star hotels in the major cities will do just fine for Westerners. There is a wide range of budget Japanese inns called Minshuku (Bed and Breakfasts), only found in small villages or the more up-class selection of Ryokans is a must in rural areas or even in Kyoto.
Many have tatami-matted floors with western beds or even better, try the traditional sleeping on a futon mattress at the Japanese inns.  Learn more about Minshuku versus Ryokan.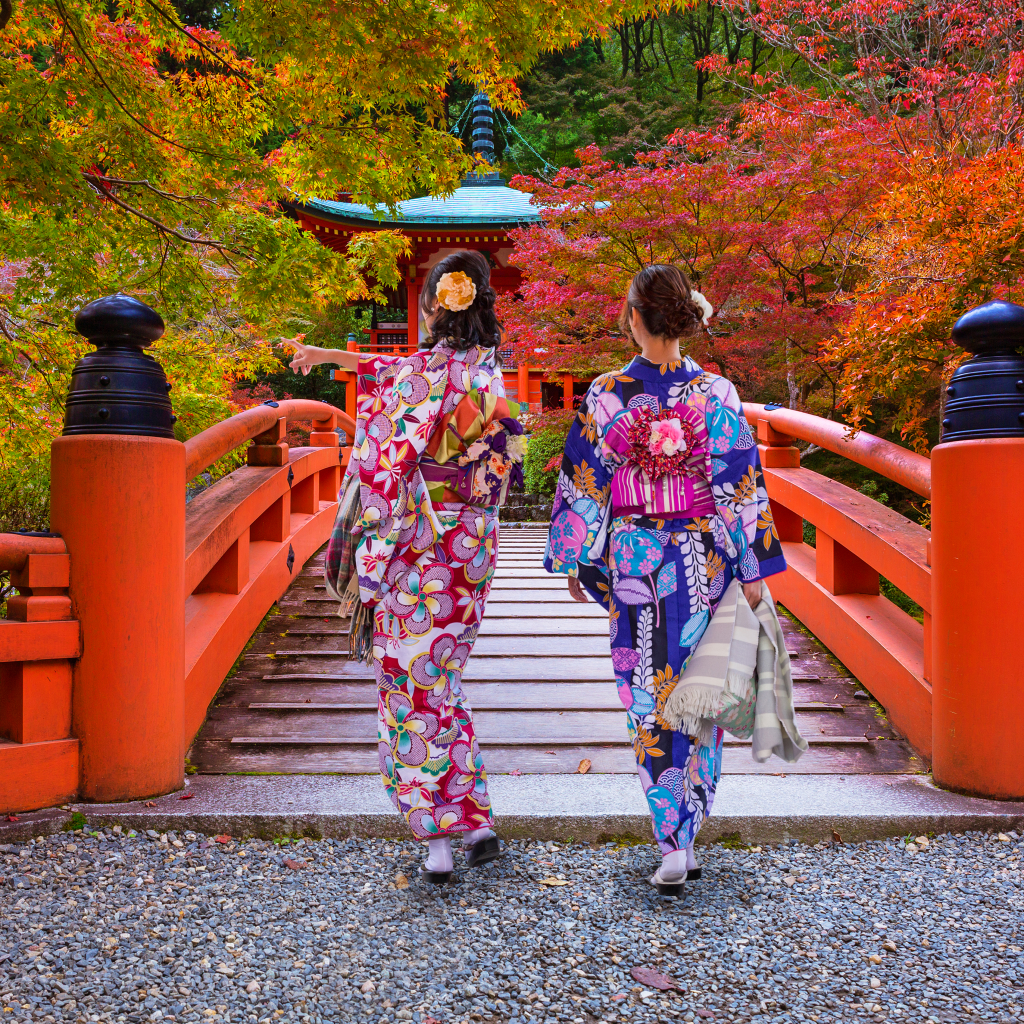 Takayama is a beautiful city in the Japanese Alps.  It is worth the 3.5 hour side trip by train.  The narrow streets of its Sanmachi Suji historic district are lined with wooden merchants' houses dating to the Edo Period, along with many small museums.  But there are many. Beautiful small historical Japanese towns with traditional architecture with lots of inns, which are near Kyoto (here is a list)
While the best time to visit Japan is during spring (March to May) and autumn (September to November). This is when Japan is at its most vibrant, with delicate cherry blossoms or bright red leaves adding contrast to the scenery. Remember, it can also be very crowded at this time.
My honeymoon was in Winter, which was just fine because one gets to experience things like the:
traditional Japanese Saki breweries' peak brewing winter months of January and February and rituals around it.
Coming of Age Day, when young adults (18 years old) are celebrated for reaching the age of maturity, with the girls dressed in their Kimono dresses throughout Japan. It is held annually on the second Monday of January. Quite the sight.
Bean Throwing Day or Setsubun (February 3) is a tradition to scatter roasted beans on this day to chase away evils and troubles. Go to a temple and watch grown-up monks through beans at each other.
Of course, traditional festivals abound throughout the year (listing).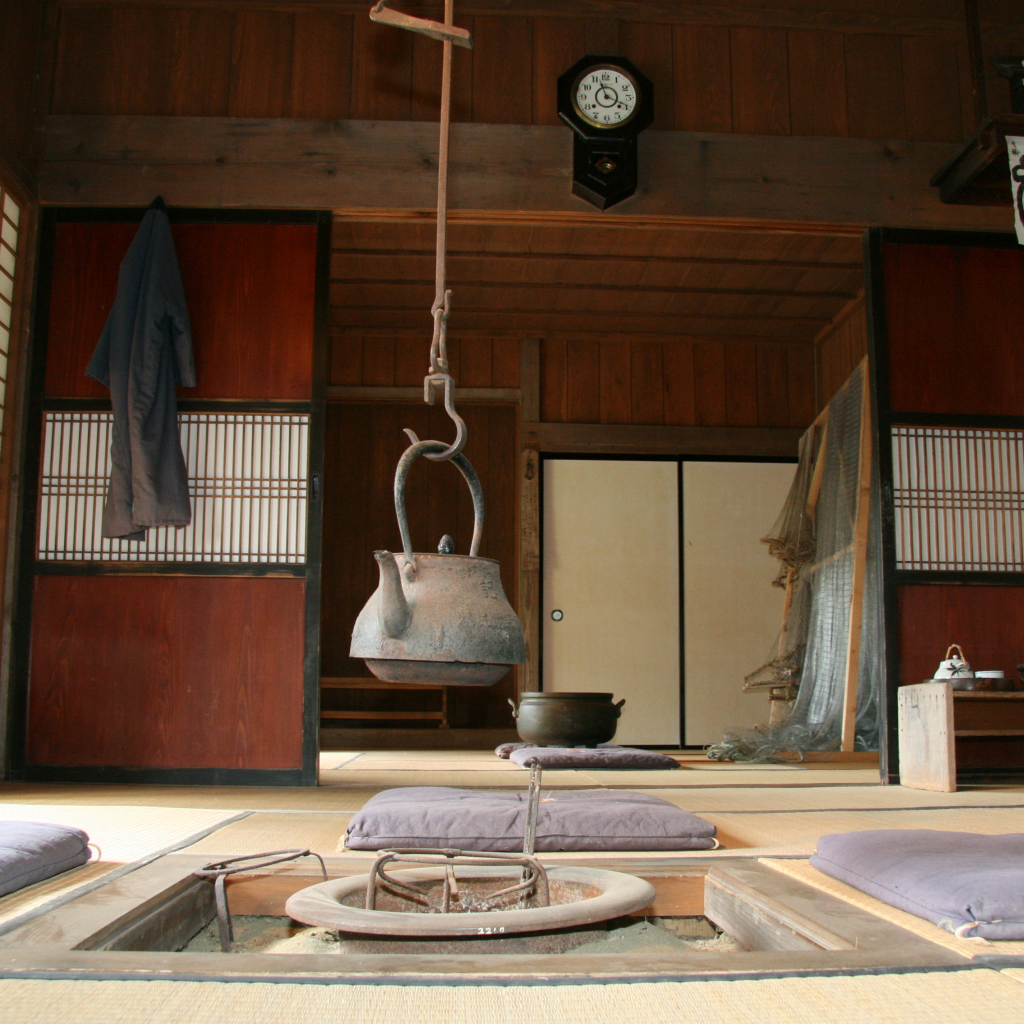 Food and drink experiences abound from the full array of local restaurants (they all have pictured menus) to Michelin restaurants. Snacks and beautifully boxed meals are available everywhere, including at Japan's famed 7-Elevens. The Minshuku and Ryokans offer breakfast and dinner.
Should you take a half or full-day sightseeing tour in the major cities? Yes. They are great for getting you oriented and for visiting the major attractions in Tokyo and Kyoto, in particular, in your language. But in places like Nagoya, where you basically will want to visit the Castle, no. In rural cities, one can easily walk exploring on your own unless one wishes a private guide to explain things to you.
In all cities, one should explore the side streets, where people live and the local shops, restaurants, etc. are located.
Bullet or local trails, you can book online on your own in your language. Of course, having a travel agent take care of everything for you is great. Group or custom individualized tours are a great option for many.
Independent travelers will have no problem handling their own 'Golden Route' (Tokyo-Nagoya-Kyoto-Osaka) travel arrangements, while individual and group tours abound online or through a travel agent. The sightseeing would be part of a regular coach tour.
Or, book one of JTB Sunrise Mini Tours, which are customizable. If your budget allows for a fully private tour with a private car, driver, guide, advanced restaurant reservations, etc., your travel agent or JTB can easily take care of it.
The Japanese are friendly and helpful people. Most do not speak English or would be shy to try, at the risk of embarrassing themselves. Learn the basic Japanese phrases for hello, excuse me, please, good-bye; be patient and courteous, and you'll do just fine. Girls, do beware of overly friendly dirty old men.
Here are:
Good info about getting around in Tokyo
"How Japan Became the Hottest Honeymoon Destination of 2023—and Beyond" October 6, 2023 at Condé Nast Traveler.
By: C Kao, Tourism Consultant