THERE'S A TROUBLING FACT you might not be aware of: Americans leave 500 million perfectly good vacation days unused every year. Do your part to help end this plight — don't waste even a single one of your precious days off sitting at home or (gasp) at work, when you could be spending it in a place like Costa Rica.
But when you come, you don't have to hit the same spots as everyone else. Here are some roads less traveled in Costa Rica that deserve more attention.
Montezuma used to be nothing more than a tiny fishing village, but those days are long gone. Its beaches now play host to a hippie/boho scene, made up of both locals and foreigners.
The town's location on the southeastern cusp of the Nicoya Peninsula means finding your way here is half the fun. You can get to Jacó by bus, and from there it's an hour-long water taxi ride straight to Montezuma beach (the boat actually leaves from Herradura, just north of Jacó). You can also make the two-hour drive from San José to Puntarenas and its ferry terminal, from where you catch the ferry to Paquera. Once in Paquera, drive another hour through Tambor beach, Cobano, and then finally on a gravel road to Montezuma. (Yes, there's also a pretty cheap 25-minute flight from San Jose to Tambor, but that's copping out on adventure.)
Montezuma is bordered by several miles of rugged coastline and puts on some pretty epic nightlife — the fun certainly doesn't end after you stow your surfboard for the day. Just outside of town there's a gorgeous 80ft waterfall with excellent swimming holes, and natural hot springs are also nearby. The only problem with Montezuma is coming down from the high long enough to see what else Costa Rica has to offer.
With nearly 1,000 miles of coastline touching two oceans, Costa Rica understandably draws a lot of people looking to take advantage of its beaches and waves. But not everyone heads to Costa Rica to surf. San Gerardo de Dota, for instance, situated in the Savegre River Valley of the Talamanca Cordillera, is all about birdwatching. While its south-central location provides easy access to Los Quetzales National Park, heavy tourism hasn't quite caught up.
Almost 200 bird species have been identified in the misty forests of this region — including a variety of hummingbirds, woodpeckers, and tanagers — but the indisputable star of the place is the resplendent quetzal, which hangs out in the San Gerardo de Dota area year-round.
From luxury villas to simple mountain lodges, most accommodations here offer some pretty Instagram-worthy views of green rolling hills and fruit plantations. And if you wind up in San Gerardo de Dota and aren't into birds, there's always trout fishing on the Rio Savegre, tours of the nearby coffee plantation, or trips to Naranjo waterfalls.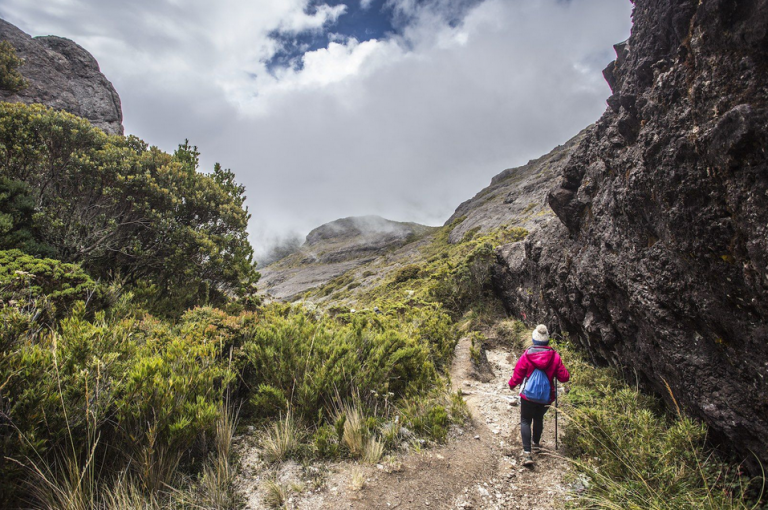 Home to Cerro Chirripó, Costa Rica's highest peak (12,533ft), this national park was pretty much made for hikers and climbers. On a clear day, you can see both the Pacific and the Caribbean from the summit.
Besides the challenge of ascending Chirripó, there are numerous trail systems that wind through more ecological zones than you'll find in the entirety of most countries. Climb from pastures near San Gerardo de Rivas (don't miss the hot springs there, just a 15-minute walk north of the ranger station) to rainforest, to forests of ancient oaks that tower over 150 feet, to the tundra ecosystem near the peak… All of this rich diversity keeps armies of biologists busy for a lifetime.
The summit climb is 11 miles with nearly 10,000 feet of elevation gain, but there's a refugio a half kilometer from the top where you can spend the night and start your descent the next morning. Camping is not allowed, and you'll need to make a reservation at the refugio through the park system. While Easter and certain weekends in the dry season can get crowded, at any other time of year you shouldn't see many other tourists.
There's no better way to take in the grandeur of the mountains, canyons, and waterfalls of the Rio Pacuare than by raft. The river is ranked by National Geographic as one of the top 10 for whitewater rafting in the world, and there are tour operators and sections of the river to accommodate every ability level. While you may be a little busy managing the rapids, you'll likely catch glimpses of numerous birds and monkeys along the way.
If rafting isn't your thing, the nearby town of Turrialba is still a great spot to post up for a while. It's also the place to arrange a tour of the ruins at Guayabo. This is one of Costa Rica's only pre-Columbian site that's open to the public, and can give you an impression of what life must have been like here circa 1000 BC to 1400 AD.
Note: Volcán Turrialba erupted in October, 2014, so for the moment Turrialba Volcano National Park is closed. Its Jurassic Park-like slopes can still be admired from a safe distance, though.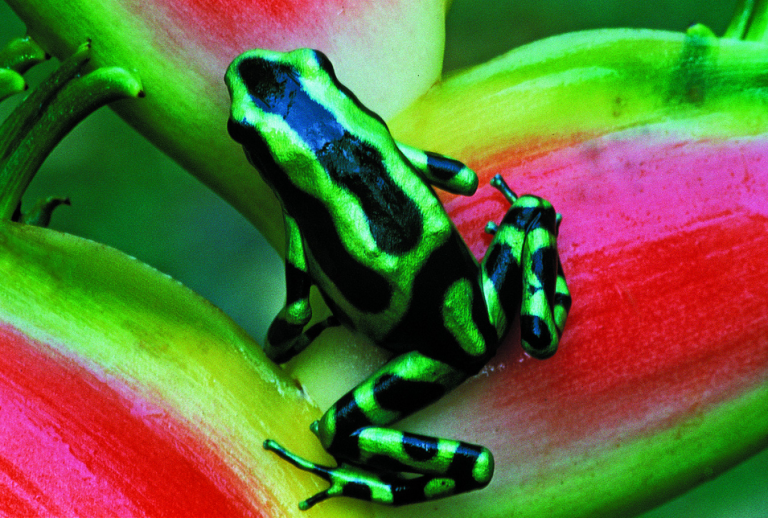 But who needs to stop there? There's a solid 10 miles of unspoiled coastline between the end of the road and the border with Panama. For a real adventure, hire a local guide to take you beyond the village and along the shore into Gandoca Manzanillo National Wildlife Refuge. A half-day round-trip hike will get you to lovely Punta Mona.
Further southeast and deep in the reserve, you can also check out the village of Gandoca, which is reached from the main inland highway via 4×4 or boat. This little town holds tightly to its Afro-Caribbean culture. While you won't come across any fancy boutique hotels, you will find friendly Costa Ricans throwing the occasional party at the local bar, and new friends who may invite you to snorkel or kayak. It's the kind of under-the-radar trip that will give you a new understanding of the Tico spirit and its pura vida.
This post is provided by Visit Costa Rica and produced by them, in partnership with https://matadornetwork.com/.